---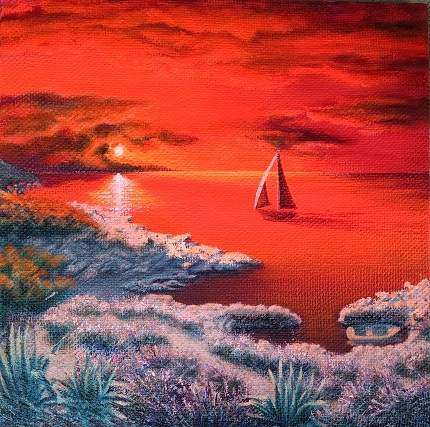 "Contributing makes me feel like I'm being useful to the planet."

— Marija Hećimović, Artist
---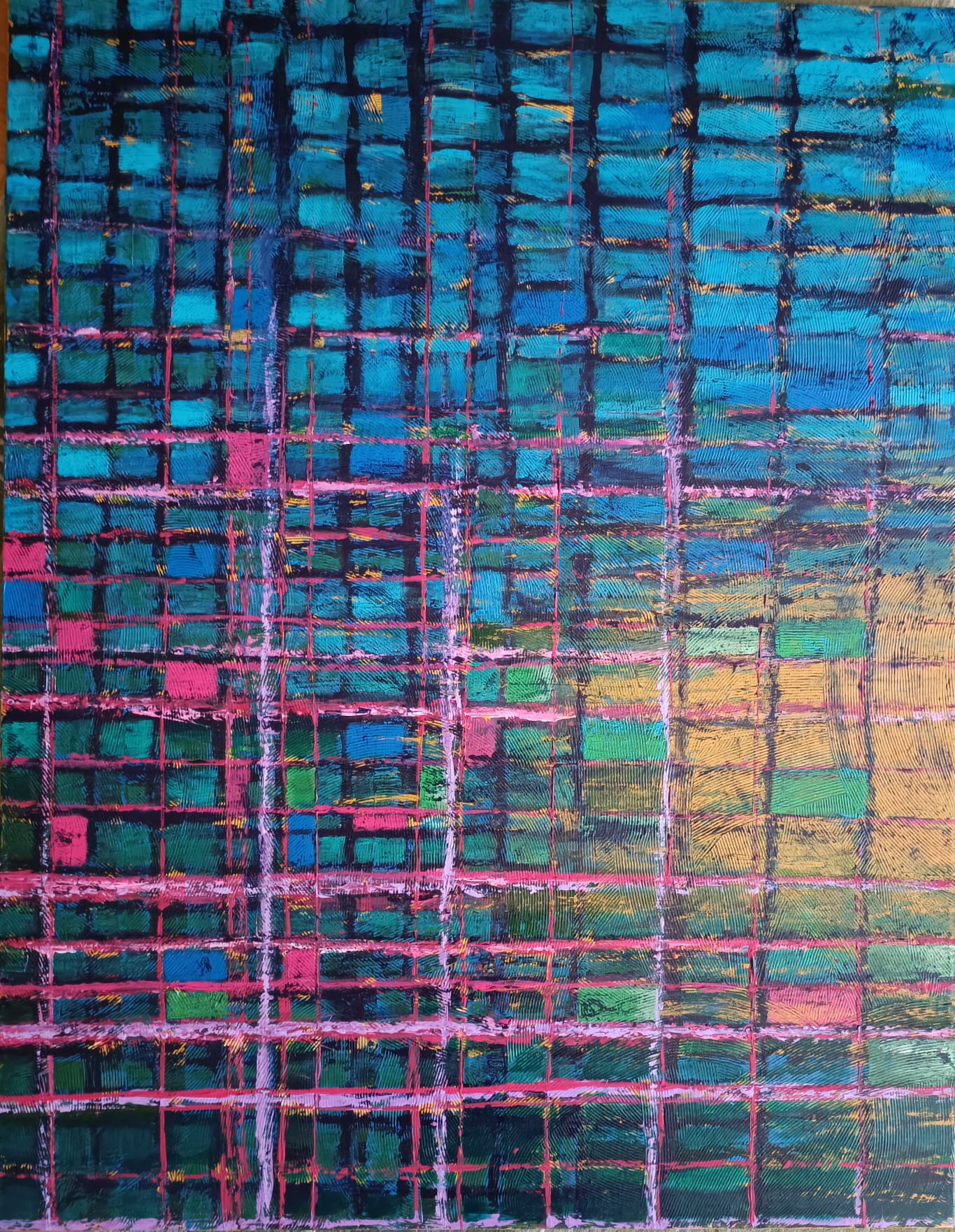 MARIJA HEĆIMOVIĆ
uz strogu selekciju prije 10 g. prolazi žiriranje na 2 natječaja i sudjeluje na
2 međunarodne izložbe minijatura.
Ohrabrena, 5 g. privatno izučava osnove teorije i tehnike slikanja.
Slika nasumično figurativne i apstraktne motive, najčešće većih formata, češće i u nizu.
Svoja djela izlagala je u Hrvatskoj na više samostalnih i brojnim skupnim izložbama.
Radovi su joj izlagani i nagrađivani i na nekoliko globalnih virtualnih izložbi i galerija te su
objavljivani u međunarodnim katalozima, časopisima i elektroničkim medijima.
Njezini krajolici iscrtani su slojevima povijesti europskog modernog slikarstva do
postimpresionizma i dodiruju suvremeni prikaz motiva kroz apstraktnu kompoziciju.
"…Marija Hećimović izgradila je opus s likovnim i dramaturškim izmjenama smiraja i
eruptivnosti, pokazujući zrelost u svakoj dionici stvaranja, s istovremeno udaljenim i srodnim
premisama, dosegnuvši složenišću izraza adresu slikarskog jedinstva"(Stanko Špoljarić 2022.).
Rođena je i živi u Hrvatskoj.
//
MARIJA HEĆIMOVIĆ,
along with a strict selection, 10 years ago passed the jury in 2
competitions and participated in 2 international miniature exhibitions.
Encouraged, privately studies the basics of painting theory and technique for 5 years.
She paints random figurative and abstract motifs, usually in larger formats, often in a series.
She exhibited her works in Croatia at several solo and group exhibitions.
Her works have been exhibited and awarded at several global virtual exhibitions and galleries
and have been published in international catalogs, magazines and electronic media.
Her landscapes are drawn with the layers of the history of European modern painting up to
post-impressionism and touch on the contemporary depiction of motifs through abstract
composition.
"…Marija Hećimović built an oeuvre with artistic and dramaturgical changes of calmness and
explosiveness, showing maturity in every part of the creation, with simultaneously distant and
related premises, reaching the address of painterly unity through the complexity of
expressions" (Stanko Špoljarić 2022).
She was born and lives in Croatia.